Executive Order -- White House Initiative on Educational Excellence for African Americans | The White House
This executive order was passed over a year ago and I can't help but ponder if this racist piece of crap legislation could have contributed to the increasing violence seen every day by black children.
The order essentially gives a green light for black students to misbehave in public

schools

. In two places, Obama's executive order calls on schools to reduce the number disciplinary actions taken against blacks students. The order specifically calls on schools too "not rely on methods that result in disparate use of disciplinary tools."


http://www.examiner.com/article/obama-asks-public-schools-to-ingore-bad-behavoir-by-black-students
Three thugs beating the crap out of an innocent while boy on a school bus for reporting them for trying to sell him drugs in the bathroom. The first thing I would like to know is why their parents weren't called in and the thugs immediately suspended? Why would you send them home on the same bus? There is talk of the bus driver being charged and honestly, I am still kind of wishy washy where I stand on that one. I personally feel that the school needs to be held responsible for this child's beating. My question to you all is do you think that this executive order that basically tells the schools that black violence is to be looked over could have prevented this.
http://landing.newsinc.com/shared/video.html?freewheel=69016&sitesection=seorlandosentinel&VID=24997373
This story hits way to close to home.....
Innocence lost by thugs below...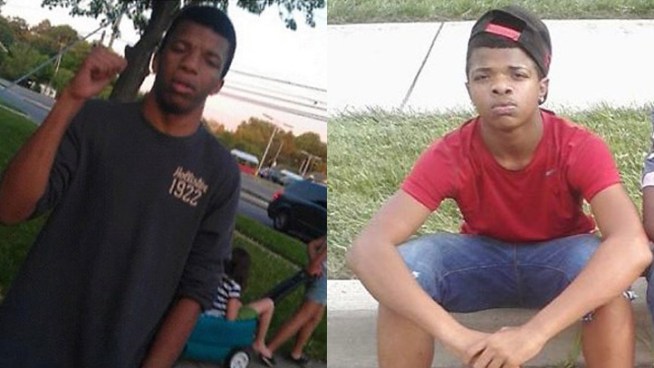 Two teenage boys, Donte and Justin Robinson, were charged with murder, conspiracy to commit murder, disposing of a body, tampering with evidence and theft. An autopsy revealed that Pasquale likely died of blunt force trauma, consistent with strangulation, and that there was no evidence of sexual assault. Authorities said that they believed the teenage boys wanted Pasquale's bicycle and its parts.
It was also revealed that a Facebook post by one of the suspects invited Pasquale to his home when she expressed interest in a bike. Residents also said that one of the suspects attended a vigil where people prayed for her safe return, and that he "liked" her memorial page. For more information follow this link.
http://www.nj.com/crime/index.ssf/2013/03/autumn_pasquale_murder_and_tri.html
Marley Lion and Trayvon Martin were both 17 years old when they were shot to death, both unarmed, and both doing nothing illegal.
The difference — Marley Lion is white, and some people claim that race is the reason Martin's killing was national news but Lion's is not.
Lion was killed in Charleston, South Carolina, at around 4 am on June 16, 2012. Police found him lying on the ground outside his Nissan Pathfinder, bleeding to death. Before dying he told police that two black males approached his car, one of them shooting him several times.
Charleston police would later arrest four people in connection with the shooting. The Charleston Police Department said they came across the suspects when one of them tried to sell the gun that had been used in Marley's murder.